Unveil the enigmatic allure of Central and South America with the immersive Adventures by Disney Tours. Embark on awe-inspiring expeditions into the heart of ancient cities and verdant rainforests, where every turn presents a narrative of nature's grandeur and mankind's historical tapestry.
These meticulously crafted Adventures by Disney Tours promise more than just a journey; they offer a gateway to an unexplored world where the wonders of nature and mankind harmoniously co-exist. With The Magic For Less Travel, unravel the tapestry of Central and South America, and let the ancient whispers and wild heartbeats guide your way through a saga of unforgettable discovery.
Explore Central America Adventures by Disney Guided Tours:
Antarctica
&

Patagonia Expedition Cruise
CENTRAL & SOUTH AMERICA | Buenos Aires, Ushuaia, Patagonia, Drake Passage, Antarctic Peninsula
12 Days / 11 Nights
Prepare for the adventure of a lifetime as you explore the infinite riches and natural beauty of the Antarctic Peninsula. Nature takes center stage and unique experiences abound as you hike through penguin colonies, search for pods of whales navigating the waters around you, and share a toast with fellow Adventurers as you glide past glaciers and ice floes. Plus, you'll kick off your journey to the Antarctic Peninsula with explorations of the diverse landscapes and rich culture of Patagonia, also known as the "End of the World."
Galápagos Islands Expedition Cruise
CENTRAL & SOUTH AMERICA | Quito, Galápagos Islands
9 Days / 8 Nights
Unleash your adventurous spirit as you travel on a unique expedition cruise, where you'll explore the diverse islands and ecosystems of the Galápagos Archipelago. Experience the pristine beauty of this equatorial region where you may get up close with the many endemic species, including marine iguanas, Giant Land Tortoises, sea lions, blue-footed boobies and many more. Choose from 3 different routes, each offers amazing adventure as only Adventures by Disney can provide.
Coast to Coast Costa Rica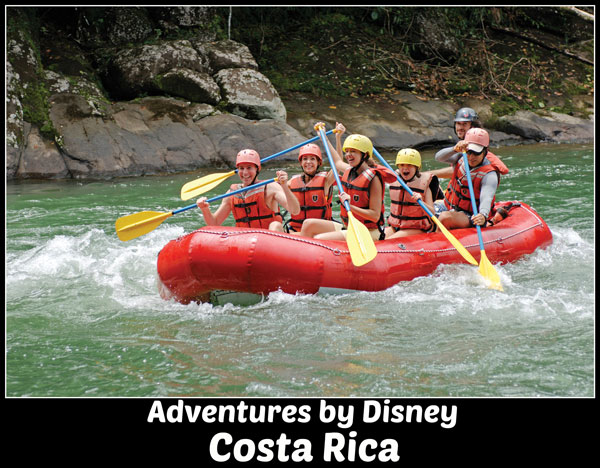 San José, Caño Negro, Arenal Volcano National Park and Guanacaste
7 Days/6 Nights
Adventures by Disney Costa Rica – From the Caribbean to the Pacific, experience a land that is as exciting as it is colorful. Zipline above the treetops of a rainforest teeming with exotic wildlife, race down white-water rapids, marvel at the sight of an active volcano and walk along breathtakingly beautiful beaches on this Adventures by Disney Costa Rica vacation.
Ecuador: Amazon and Galapagos Islands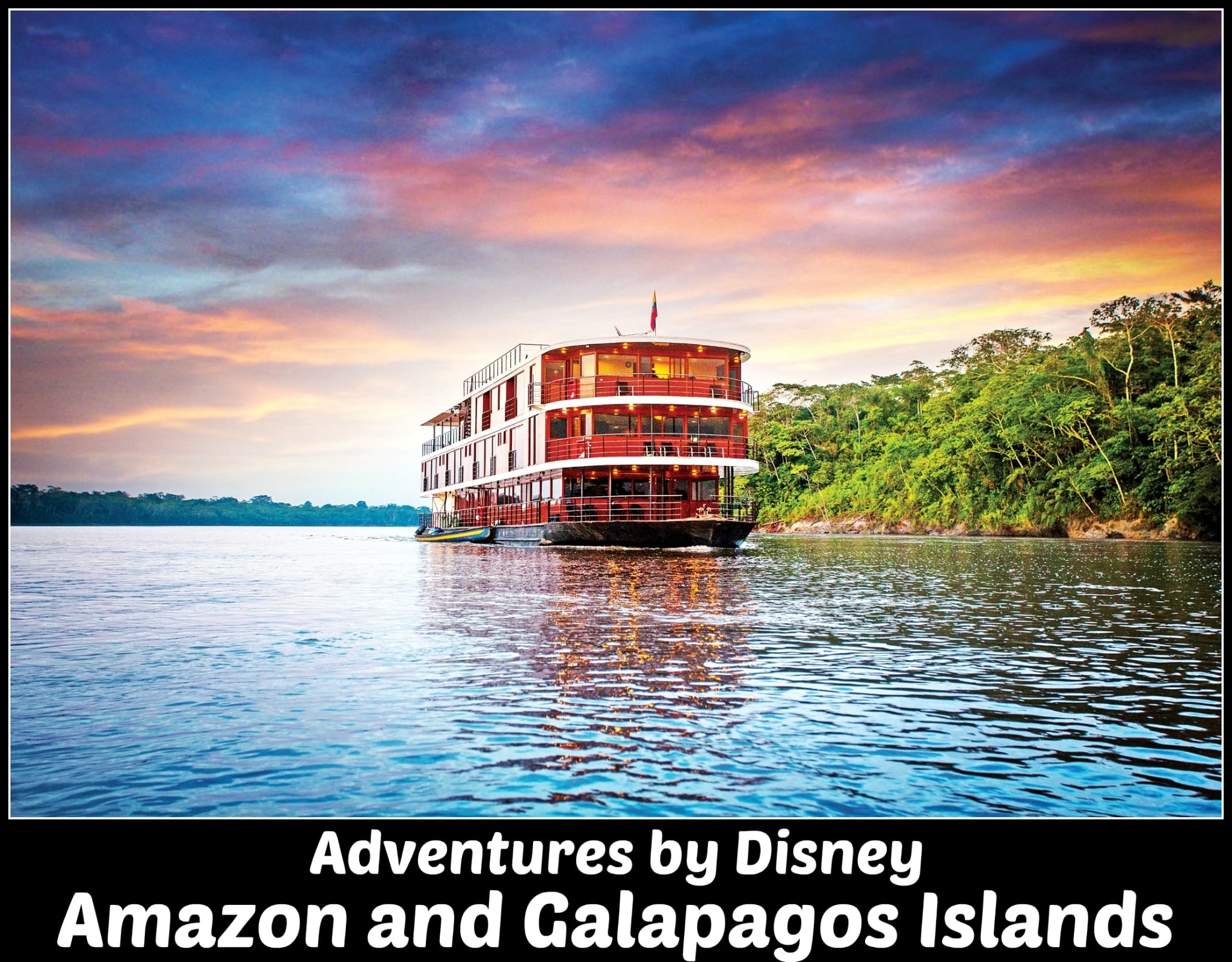 Quito, Yasuni National Park, Santa Cruz Island
11 Days / 10 Nights
Journey to Ecuador, the "Republic of the Equator," a country that sits on the equator and boasts an extraordinary geography. Explore the Amazon rainforests from the ground and the tree tops and visit the astonishing Galápagos Islands where you can encounter animal and plant species found nowhere else on earth. Be awestruck as you discover this phenomenal region on any of the 4 amazing itineraries.
CENTRAL & SOUTH AMERICA | Buenos Aires
4 Days / 3 Nights
Fall under the spell of this vibrant Argentinian metropolis as you get an authentic taste of its history, culture and charm during this Adventures by Disney Buenos Aires Escape. Indulge in gourmet gastronomy, visit iconic landmarks, live like an Argentine cowboy for a day and more. This is the perfect pre-adventure to your Antarctica & Patagonia Expedition Cruise.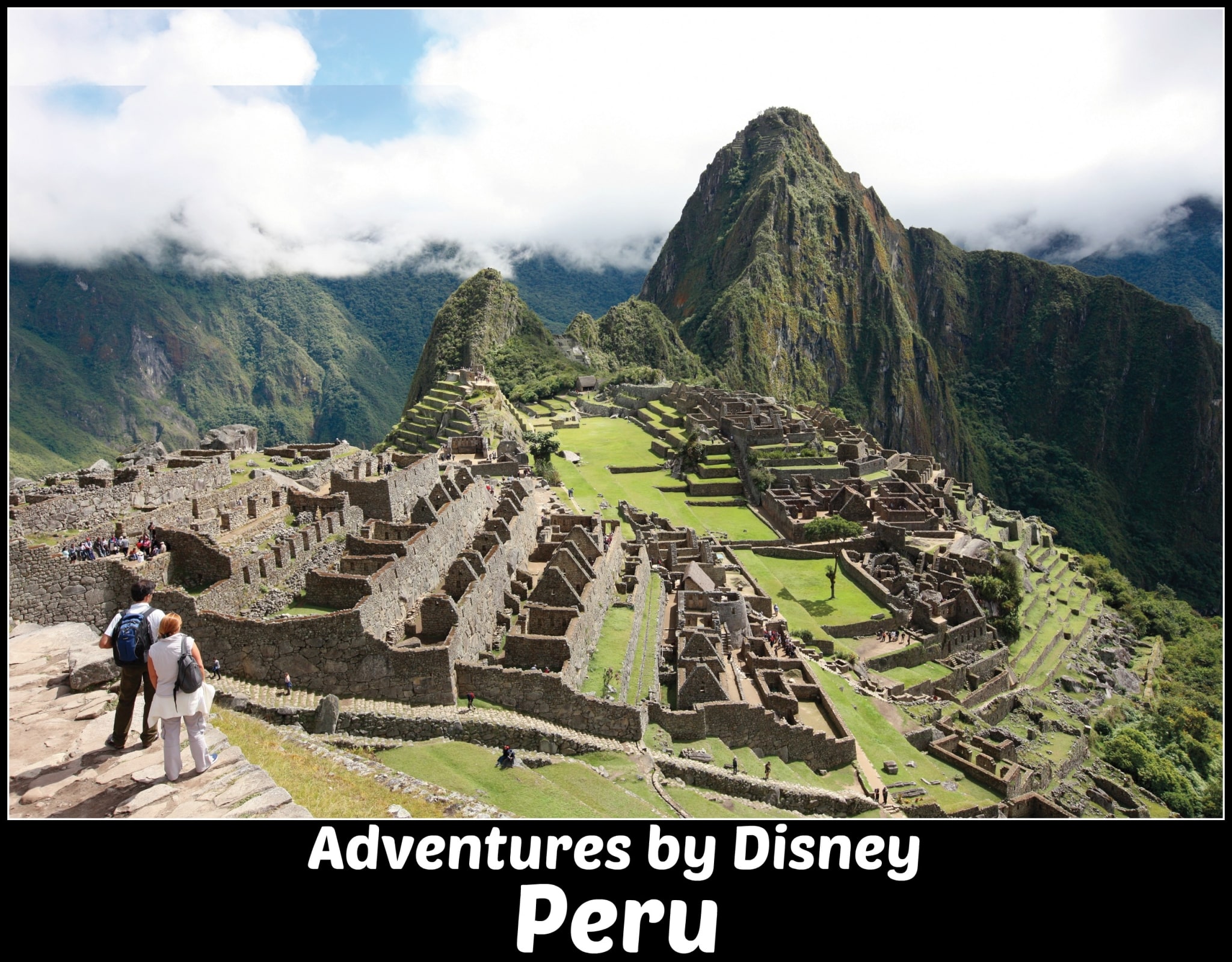 Lima, Sacred Valley, Machu Picchu and Cusco
9 Days/8 Nights
Sacred Valleys & Incan Cities – Mystery and history walk hand-in-hand in Peruvian culture. As you hike, raft and explore your way across the country's mountains and valleys, you'll discover one of the most fascinating places on the planet – and learn some of its oldest secrets.
Request a FREE, No-Obligation Quote from one of our travel agents. Our services are provided FREE of charge. You won't pay more when you book with us. Start planning your Adventures by Disney vacation today!
Newsletter
Stay informed of the latest special offers. Subscribe to the Magical Notifications weekly newsletter from our friends at The Mouse For Less.
NOTE: After subscribing, you will receive an e-mail asking you to confirm your subscription. This is a standard security feature. Follow the instructions in the confirmation e-mail to complete your subscription.