Can you travel to Disney without kids? Well, why not?! Take a look at our recent experience at Walt Disney World for Adults Only (and resorts only)!
Why would I want to take a trip to Disney without kids? What could there possibly be for me to do there without my kids? I get this question all of the time! My answer is…you're never too old for the magic of Disney! Sure, you could go to an all- inclusive resort in Mexico without kids, or a tropical island, and those are great vacations too! But there's just something special about Walt Disney World. I'd say it's the "magic" around every corner. We are all kids at heart, correct? Even if you don't want to be a kid at heart, you can skip the theme parks and just visit the resorts for a more adult, luxurious visit.
Disney makes travel extremely easy, from complimentary airport and ground transportation to top customer service and all of the magic in between.
We recently traveled to Walt Disney World Resort, without kids or park tickets! Here are my thoughts and tips for you!
Here's the Magic!
Choosing your resort- Disney for Adults Style

You could stay at a more adult friendly resort- most people with young kids love the theme of Disney Value Resorts because they are so fun and scream DISNEY! If you would like a resort with less "in your face" Disney theming, but still subtle, magical touches, think about staying at Disney's Moderate or Deluxe level resorts. The attention to detail that Disney uses in their resort designs, theming, and service makes it a great option for a relaxed, adults only vacation.
Think Disney's Grand Floridian or Disney's Polynesian! Deluxe resorts have an upscale feel to them and are quieter than moderate or value resorts. They offer "quiet pool" areas that tend to be well, quiet and more relaxed, than feature pools. We stayed at both of these resorts on our recent trip and they did not disappoint from the perspective of romance, elegance, and relaxation!
Disney's deluxe resorts also feature lounges and fine dining options- perfect for a date night!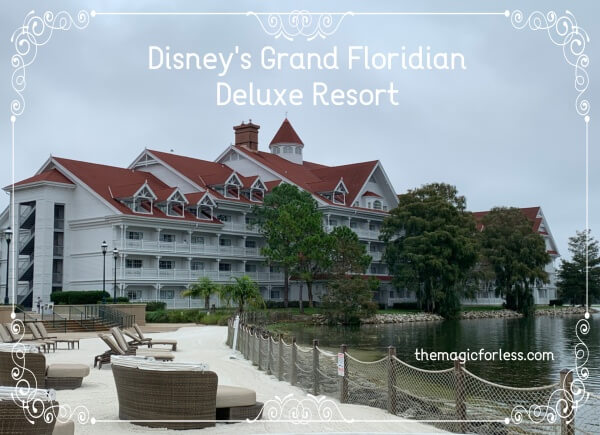 Try a Split Stay
Would you like to explore more than one resort? Why not stay at a few?! With the help of Disney bell and luggage services, you can easily transfer resorts without having to haul your luggage. Simply bring your bags to Disney bell and luggage services before you check out and they will have your bags transferred to your next resort.
We recently stayed at Disney's Grand Floridian, Disney's Caribbean Beach, and Disney's Polynesian Village Resort.  My favorite thing about different resorts on one trip is that you have so much to explore, which is why we didn't even feel the need to go to the parks. Traveling with only adults makes the luggage transfer easier, as you don't need to worry about packing up all the kids' stuff every time you switch. Although we have done a split stay with children, it is much easier with adults only.
Sign up to receive, tips, information, and news to help you plan your next Disney vacation!
Disney for Adults Only: Bar & Lounge Crawl
Do you want to try many different food and drinks on your trip? Disney makes it so easy!  No need to drive after you drink because you can use complimentary Disney Transportation. 
Skyliner Bar Crawl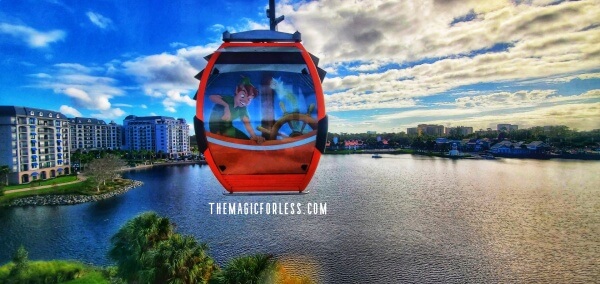 The Disney Skyliner gondola system is a fun way to get around while checking out a few great resort bars! The Skyliner connects Disney's Riviera Resort to the hub at Disney's Caribbean Beach Resort. From the hub, a line goes to Disney's Hollywood Studios and another line goes to Disney's Pop Century Resort and Disney's Art of Animation Resort.
Itinerary
Topolino's Terrace (outdoor rooftop bar, Riviera Resort)
Bar Riva (open air pool bar at Riviera Resort)
Banana Cabana (Caribbean Beach)
The Drop Off (Art of Animation, small pool bar, only option)
Petals (Pop Century, small pool bar, only option)
Monorail Bar Crawl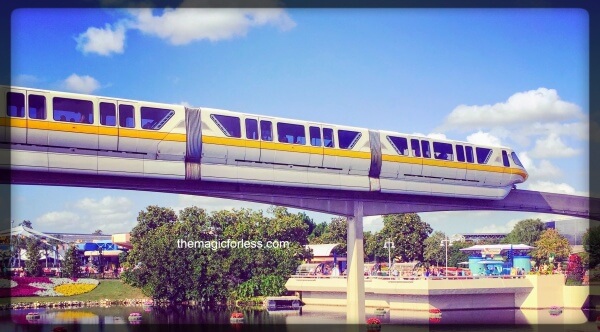 There are three resorts along the Walt Disney World monorail and each has several bars—the Contemporary, Polynesian, and Grand Floridian. To get between these resorts, you can take the monorail.
Itinerary
Tambu Lounge (Polynesian)
Trader Sam's Grog Grotto (Polynesian)
Trader Sam's Tiki Terrace (Polynesian)
The Wave Lounge (Contemporary)
Outer Rim (Contemporary)
Enchanted Rose (Grand Floridian)
Boardwalk Bar Crawl

The Boardwalk lines Crescent Lake and includes three of Disney's deluxe hotels—Boardwalk Inn, Yacht Club, and Beach Club—in a mile loop around the lake. The Boardwalk Inn sits on a literal boardwalk and houses several bars and restaurants. There are also a few bars at The Walt Disney World Swan & Dolphin, just a short walk away.
All of the bars and hotels are along a walkable mile-long loop. You can also travel to resorts across the lake by taking a friendship boat. Friendship boats travel around Crescent Lake and makes stops at Epcot, Hollywood Studios, Boardwalk Resort and Beach/Yacht Club Resort.
Itinerary
ESPN Club (Boardwalk)
AbracadaBar (Boardwalk)
Crew's Cup Lounge (Yacht Club)
Ale & Compass Lounge (Yacht Club)
Martha's Vineyard (Beach Club, for wine)
Jellyrolls (Boardwalk, piano bar, late night)
Atlantic Dance Hall (Boardwalk, dance club, late night)
Belle Vue Lounge (inside Boardwalk Inn)
Visit ALL the resorts!

Check out the extravagant lobbies of Grand Floridian, Wilderness, and Polynesian.
Taste the African inspired cuisine at Animal Kingdom Lodge and the Mediterranean flare at the Riviera.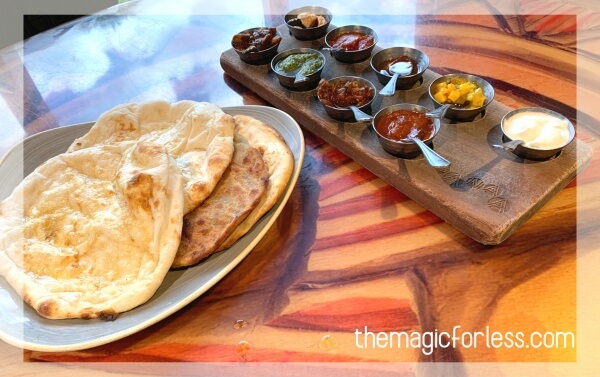 Relax and watch the animals on the Savannah at Animal Kingdom Lodge or relax on the beach of Beach/Yacht club and watch the boats go by.
For an outdoorsy adventure, head over to Wilderness cabins and visit the ranch, go horseback riding, or take a carriage ride!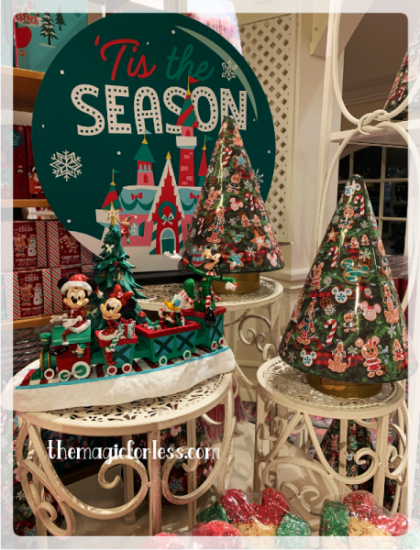 Shopping– not only is this a fun things to do on an adults only trip, but you can find so many unique souvenirs at the different resort shops. I personally like to collect magnets from all of the different Disney Resorts we have visited.
Find out what kind of resort activities the different resorts offer- some have outdoor games such as shuffle board, table tennis, or corn hole. Others offer scavenger hunts, walking trails, or sport courts. Unfortunately, you won't be able to swim in other resorts pools. You certainly can look at them though!
Visit Disney Springs
When we go on adult only trips, we typically make a stop at Disney Springs every day. Disney springs has so many food, drink and shopping options that you can easily spend more than one day here! Of course we always stop somewhere to pick up a souvenir for the kids!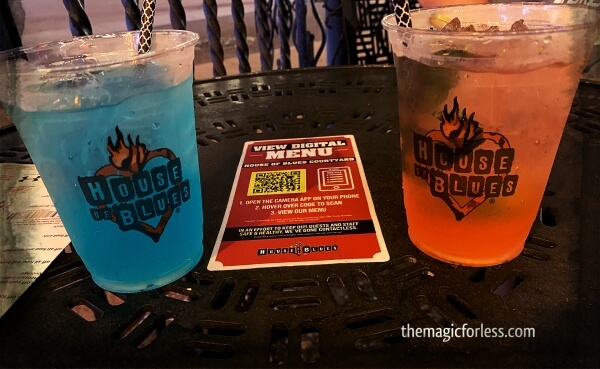 A few of our favorite stops at Disney Springs on our recent trip were to World of Disney and the Disney's Days of Christmas where we picked out Christmas souvenirs for family. We enjoyed the views of the lagoon and soaked up the sunshine, while sipping frozen drinks from Dockside Margaritas. While we browsed other shops and tasted other snacks, including a trio of sliders from The Polite Pig, we collected stickers to complete the Christmas Tree Trail scavenger hunt. Finally we had drinks, fun conversations and listened to live music at House of Blues, just before we ate a late dinner at CityWorks.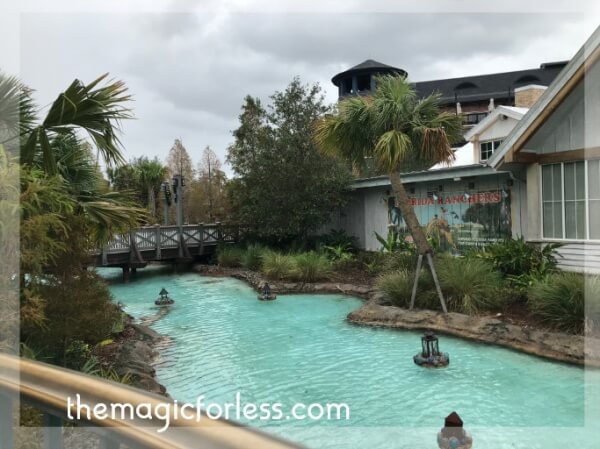 Around holidays, Disney Springs also has special offerings of food, drinks, decorations and even live entertainment.
The other reason we will head to Disney Springs is to make the trip to our next resort. Why not grab lunch before you head over to your new resort on you split stay.
You could also use Disney Springs as a way to travel to the nearby resorts you aren't staying at to get a look at those. The closest are Disney's Saratoga Springs and Disney's Old Key West, which both have convenient transportation to and from Disney Springs.
Romance can be found at Disney

There's nothing more romantic than a Disney movie's "happily ever after" ending, so why wouldn't you think romance at Disney. Of course there is a lot of themeing catering to the young kids, but if you check out the right places, you will find romantic theming as well. Check out some of the following to feel like a prince and princess while at Disney!
Plan a special date– make reservations at a romantic restaurant and get dressed up. Here are some great options- California Grill at Disney's Contemporary Resort, Topolino's Terrace at Disney's Riviera Resort and Yachtsman's' Steakhouse at Disney's Yacht Club are a few favorites.
Visit a spa- enjoy a relaxing day of spa treatments (pairs nicely with that romantic dinner). You can schedule spa appointments at the following Resorts and Spa's. Check to see if this option is available for your travel dates.
Grab a  beach chair and watch the Magic Kingdom fireworks from Disney's Polynesian beach. From the beach you have a beautiful view of the top of the Magic Kingdom castle.
Relax at the pool
Try to plan one day where you don't have plans! Stay at your resort and enjoy the sunshine and water. Some resorts have the convenience of being able to rent a cabana. You could try that for more privacy. You could order beer, wine, or alcohol and some snacks from Instacart. They can deliver right to the resorts. This way you can make your own drinks and snacks to enjoy.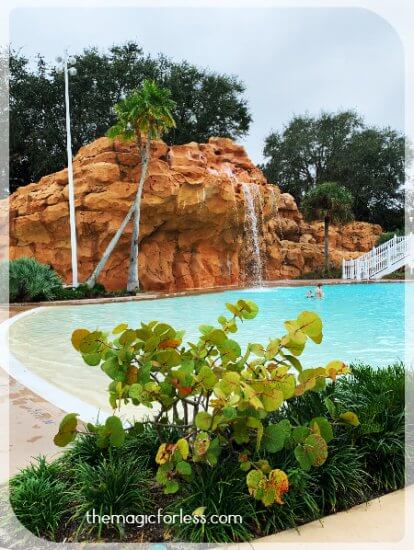 Deluxe resorts will have an amazing feature called "quiet" pools in addition to their feature pools. These pools are typically smaller and cater to adults with their theme and ambiance.
Enjoy magnificent service and convenience
Disney's customer service is top of the line. They want to make you feel like you are special. From the personal "Welcome Home" greeting when you walk into the lobby to the "drop of the hat", speedy service when you do encounter a problem, Disney knows how to make their guests feel like royalty. On this vacation you can relax knowing that every need of yours will be taken care of.
If all of this doesn't give you reason enough to believe you can enjoy an adults only visit, then we better book you one so you can personally try it! When I travel to Disney with my husband only we enjoy days of spoiling ourselves with lavish meals, relaxing hot tubs, and beautiful views, all while still getting to experience the magic of Disney!
Similar Posts: