Take in the splendor of the Old World like no other vacation can with an Adventures by Disney vacation. Discover Europe's historical treasures, natural wonders, and fascinating cultures as you journey across the continent. With Adventures by Disney, you can explore Europe's majesty, from the Mediterranean seaside to the German countryside. It's your choice whether you want to explore the pristine Bavarian Alps in a peaceful setting or delve into the history and culture of England and France. Finally, it's time to discover all that Europe has to offer! With its pristine beaches, ancient temples, and azure seas, Greece will leave you speechless as you tour the ancient ruins and stomp grapes for wine.
Barcelona Escape
4 Days / 3 Nights
Take in the splendor of Catalonia's capital as you explore a city that's rooted in the Middle Ages, but maintains a contemporary flare. From Gothic cathedrals to the famous architecture of Gaudí and the famed La Rambla, your Barcelona Escape will be a vacation to remember. Relax while Adventure Guides host special guided experiences and handle all the travel details to make your vacation completely carefree!
British Isles
Dublin, Belfast, Antrim Coast & Giant's Causeway, Glasgow, Edinburgh, London
10 Days / 9 Nights
The archipelago known as the British Isles provides something for everyone, from the warm, friendly people of Dublin to the seaside beauty and rich history of Belfast to the cobblestone streets and historic castles of Edinburgh to London, a modern metropolis steeped in history. Whether you like to follow in the footsteps of history or take in more current surroundings, your journey to the British Isles will satisfy your thirst for adventure.
Copenhagen Escape
Denmark –  4 Days / 3 Nights
On an Adventures by Disney Copenhagen Escape, find joy in exploring the city's enthralling attractions.The Adventure Guides will take care of all the details and provide you and your family with a hassle-free trip!
Danube River Cruise
Germany, Austria, Slovakia, Hungary – 8 Days/7 Nights
These 8-day/7-night Adventures by Disney departures will take you off the beaten path in search of the culture, art, and unique stories intrinsic to each European city and town visited. From medieval activities at Devin castle in Bratislava and a walk along the treetops in Kopfing to a visit of locations filmed in "The Sound of Music" in Salzburg and biking in every port, the opportunities for exploration are endless!
England and France
Paris, Windsor, Stonehenge & Versailles 8 Days/7 Nights
Cities of Knights & Lights – Immerse yourself in the yesteryear! Visit the sites where renowned and infamous historical events occurred and follow the paths of royalty. Enjoy a tour of London's magnificent castles and a unique glimpse of the Royal Crown Jewels. Then, cross the English Channel to France and enjoy Paris, the City of Light's art, culture, and food.
Germany
Heidelberg, The Fairytale Route, Rothenburg and Munich – 9 Days / 8 Nights
Once Upon a Fairytale – Walk the cobblestone streets of small towns with fairytale castles and marvel at the contemporary architecture and artwork of Germany's capital, Berlin, to appreciate the country's various features.
You will also engage in thoughtful tours of World War II sites that influenced world history.
Grand Europe: England, France and Italy
London, Paris, Florence, Tuscany, Orvieto, Rome | 10 Days / 9 Nights
Experience some of the world's most treasured landmarks and destinations—the Eiffel Tower, a private viewing of the Royal Crown Jewels, the Colosseum and so many more—on this epic adventure through history that takes you to London, Paris, Florence, Tuscany, Orvieto and Rome.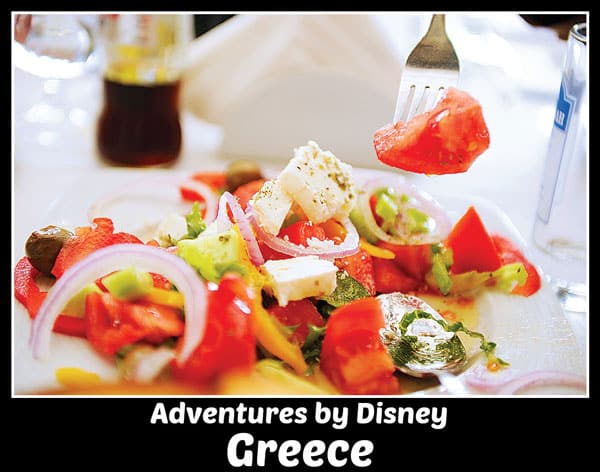 Athens, Delphi, Santorini & Crete – 10 Days/9 Nights
Greek Odyssey – From ancient ruins to cosmopolitan Athens, quaint seaside villages to rustic mountain hamlets, Greece will captivate and enter with its 4,000 years of myths, stories and legends.
Reykjavik, Vik, Akureyri, Husavik, Lake Mývatn – 8 Days/7 Nights
Iceland – Guests can explore the diverse landscapes of this country and discover the natural powers of majestic waterfalls, massive glaciers and stunning volcanos. This action-packed vacation will immerse Guests in the rich Icelandic culture and unparalleled natural beauty that joins forces through this land of fire and ice.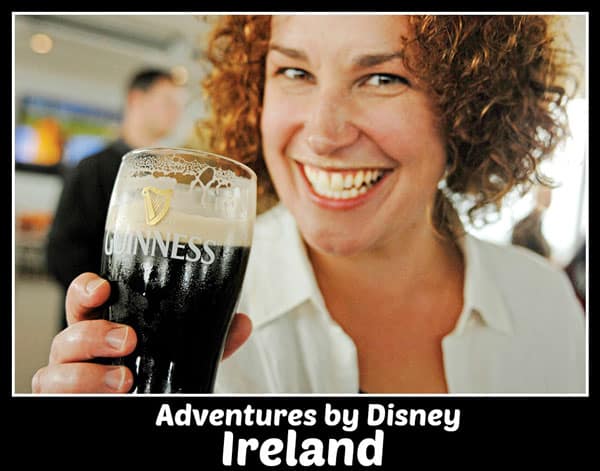 Dublin, Cashel, Killarney & Newmarket-on-Fergus – 8 Days/7 Nights
Emerald Isle – With its rolling green hills, ancient Celtic ruins and colorful, enduring traditions, Ireland is truly a world unto itself. Discover its stories, live its legends, hoist a pint with the locals at the neighborhood pub and experience its traditions while traveling through the heart of Emerald Isle.
Rome, Florence, Venice, & Tuscany- Rome, Florence, Venice, & Tuscany
Viva Italia – Families will live the stories of Italy's most famous sites through such unforgettable experiences as learning about gladiators at the Colosseum, creating traditional Carnevale masks in Venice and making pasta in the Tuscan countryside.
Sorrento, Positano, Amalfi, Capri, Naples, Florence, Tuscany, Lucca, Pisa & Siena – 8 Days/7 Nights
Bella Italia – Experience the classic beauty of Italy. Cruise its sun-drenched southern coastline, swim in its Mediterranean waters, bike along ancient walls, encounter its ancient past and discover one of its most storied cities, Florence.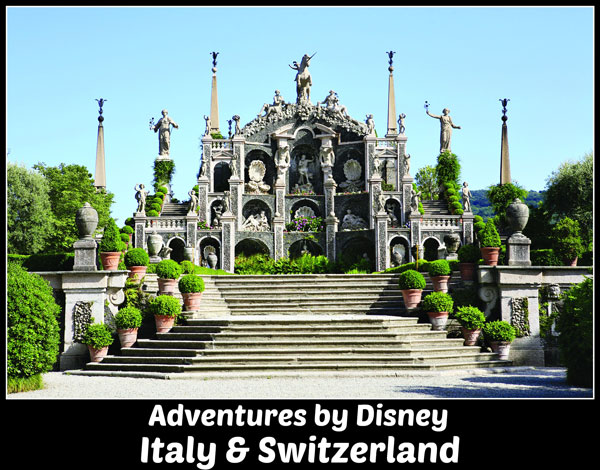 Lake Como, Lucerne, the Alps & Zermatt – 8 Days/7 Nights
Alpine Magic – From the majestic, snow-covered Matterhorn to the romantic Baroque villas on the shores of Lake Como. Experience the spectacular beauty of The Alps, discover the rich history and timeless traditions that make the Alpine way of life so enchanting.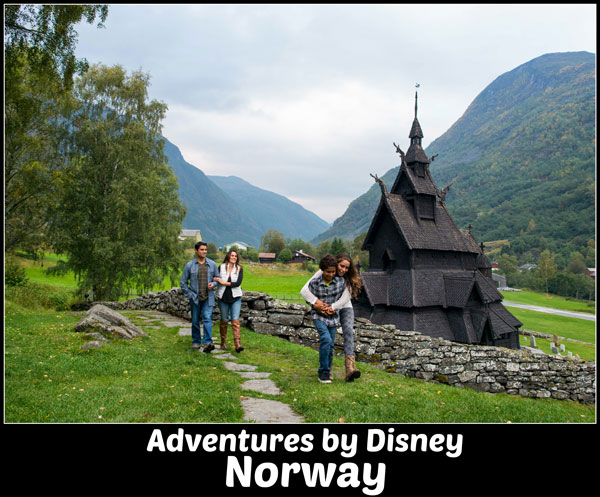 Fjords, Bergen & Oslo – 8 Days/7 Nights
Experience all the beauty and majesty our tour of Norway has to offer as you explore the quaint villages and majestic landscapes that make up this scenic country that served as the inspiration for the upcoming animated comedic-adventure, Disney's Frozen. You and your family will follow in the filmmakers' footsteps as you hike, raft and traverse the awe-inspiring terrain.
Poland, Czech Republic and Austria
Krakow, Prague, Vienna | 8 Days / 7 Nights
Become immersed in the sights and sounds of scenic Central Europe. From a visit to the iconic Wawel Castle in Krakow to the streets of the Bohemian village of Český Krumlov near Prague to learning how to waltz in Vienna—your adventures in Poland, Czech Republic and Austria will bring you a lifetime of magical memories.
Porto, Lisbon, Douro Valley, Sintra, Cascais, The Algarve | 9 Days / 8 Nights
Follow in the footsteps of famed Portuguese explorers as you discover this magnificent country whose renowned beaches, stunning architecture, robust epicurean flavors and vibrant coastal culture have influenced societies the world over.
Edinburgh, Inverness, Loch Ness, Isle of Lewis, Isle of Skye – 8 Days/7 Nights
A Brave Adventure – Walk amongst lush landscapes where ancient stone castles rise from the mist, heralding a proud heritage that served as the inspiration and backdrop for the Disney•Pixar animated film Brave. Our Scotland adventure puts you in the footsteps of royalty, loyal clans, and quite possibly a mythical sea creature.
Barcelona, Madrid, Seville and Marbella – 9 Days/8 Nights
The Adventures by Disney® Spain itinerary will take guests off the beaten path for an unforgettable trip as they explore Spanish culture, art and history.
3 Days / 2 Nights
Enhance your Rhine River Cruise or enjoy an adventure-filled getaway with an Adventures by Disney Amsterdam Short Escape! Spend 3 days and 2 nights in this capital city known for its rich architecture, intricate canal system, vibrant cultural scene and so much more.
3 Days / 2 Nights
Enhance your Disney Cruise Line cruise with Adventures by Disney—and enjoy the chance to vacation before you even board your ship! With this special Adventures by Disney London Short Escape, delight in visiting the iconic sites of this capital city where centuries of history stand alongside contemporary culture. Relax while Adventure Guides host guided experiences and handle all the travel details to make your vacation completely carefree!
3 Days / 2 Nights
Enhance the magic of your Adventures by Disney Rhône or Seine River Cruise with a Paris Short Escape! Spend 3 days and 2 nights exploring the iconic sights and immersing yourself in the culture of the magnificent "City of Lights"
4 Days / 3 Nights
Marvel at this capital city where, on your Adventures by Disney Italy: Rome Short Escape, you can walk through almost 3,000 years of history, art and architecture in iconic landmarks like the Colosseum, the Forum and the Sistine Chapel. Relax and enjoy this amazing experience as Adventure Guides host special guided experiences and handle all the travel details to make your vacation truly hassle-free!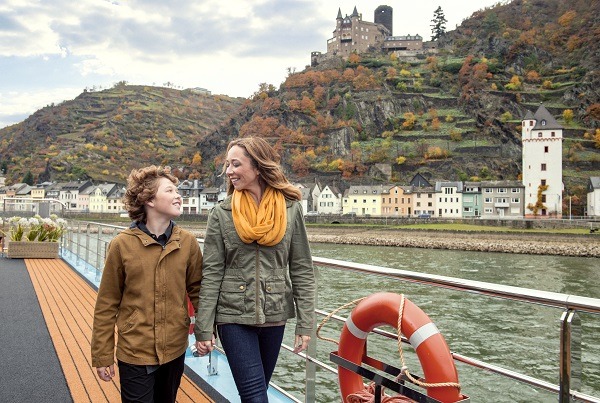 Switzerland, France, Germany, The Netherlands
Discover six destinations in 4 countries on the Adventures by Disney Rhine River Cruise! Enjoy exclusive sailings with AmaWaterways, a leader in luxury river cruising, as well as exciting activities for every member of your family.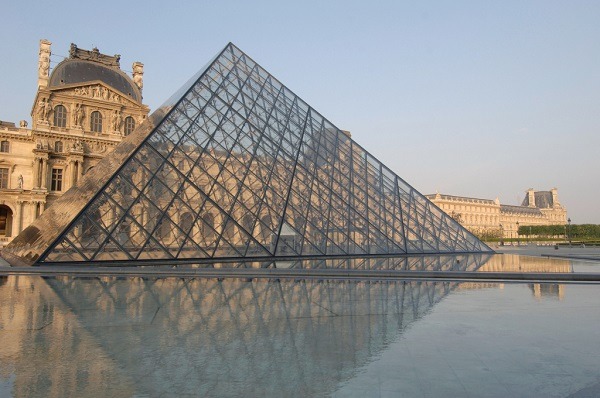 Discover the true essence of France on this magnificent 8-Day / 7-Night Adventures by Disney river cruise along the Seine River. From the provincial landscape of Monet's beloved Giverny to the beaches of Normandy and stunning destinations in between, you'll engage in an exciting array of immersive entertainment and exhilarating activities for the whole family.
Get a FREE, No-Obligation Quote from one of our travel agents. Start planning your Adventures by Disney vacation today!
Newsletter
Stay informed of the latest special offers. Subscribe to the Magical Notifications weekly newsletter from our friends at The Mouse For Less.
NOTE: After subscribing, you will receive an e-mail asking you to confirm your subscription. This is a standard security feature. Follow the instructions in the confirmation e-mail to complete your subscription.