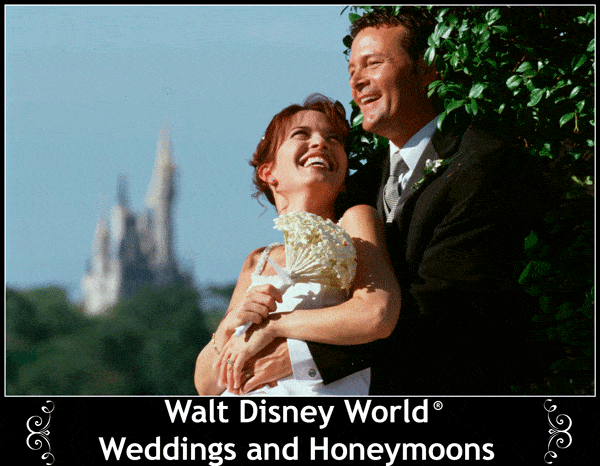 THE MAGIC BEGINS EVEN BEFORE THE WORDS, "I DO."
What could be more romantic than a fairy tale wedding? And who could make it more magical than Disney? From intimate weddings to lavish ceremonies surrounded by family and friends, Disney's Fairy Tale Weddings & Honeymoons can make your dream of the perfect wedding come true. Everything from the officiant services and ceremony to the cake-cutting reception, music and more – features Disney's impeccable quality, hospitality and attention to detail.
Walt Disney World® Intimate Weddings, for the bride, groom and up to eight guests, provide a magical selection of wedding options. For couples wanting to share their wedding with an unlimited number of family and friends, Walt Disney World® Custom Weddings are the perfect option.
Couples looking to exchange vows in the ultimate fairy tale setting will find just that at Disney's Wedding Pavilion. And for guests looking to
celebrate lasting love, Vow Renewals are a popular tradition at the Walt Disney World® Resort. A Disney vacation provides a perfect backdrop
for couples to renew their vows 5…10…25… even 50 years later. Recognized by wedding industry experts as the most popular honeymoon
destination in the United States, the Walt Disney World® Resort offers couples unlimited opportunities for romantic fun. Create magical memories
for years to come with Disney's Fairy Tale Weddings & Honeymoons. You'll see the magic begin even before the words, "I do."
Contact us today To book Disney's Fairy Tale Weddings or vow renewal packages.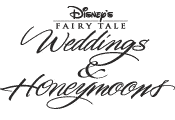 Request a Free No Obligation Vacation Quote