From the savannahs of Africa to the Australian outback, the world is full of breathtaking landscapes and fascinating wildlife ready to be discovered. Discover the beauty and the magic of Southeast Asia through the splendor of Vietnam, Cambodia and Laos. Journey through Australia and visit a wildlife sanctuary where you'll meet wombats and kangaroos, stop off to see the scenic metropolis of Sydney and explore the Great Barrier Reef. Walk the Great Wall, see the renowned Terra Cotta warriors and visit with some rare and adorable pandas as you tour the ancient land of China.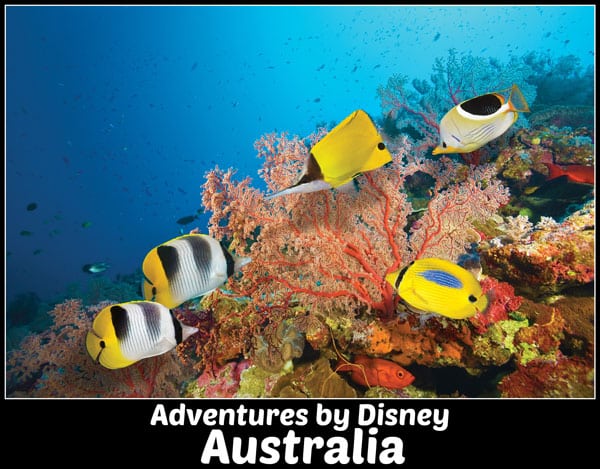 Great Barrier Reef, Ayers Rock (Uluru) and Sydney – 11 Days / 10 Nights
Australia Discovery Down Under – With a history and culture as colorful and expansive as the Great Barrier Reef, Australia is a world unto itself. Explore this diverse continent – including the untamed island of Tasmania – experience everything from the azure oceans to the arid outback, spectacular cities to magnificent rainforests.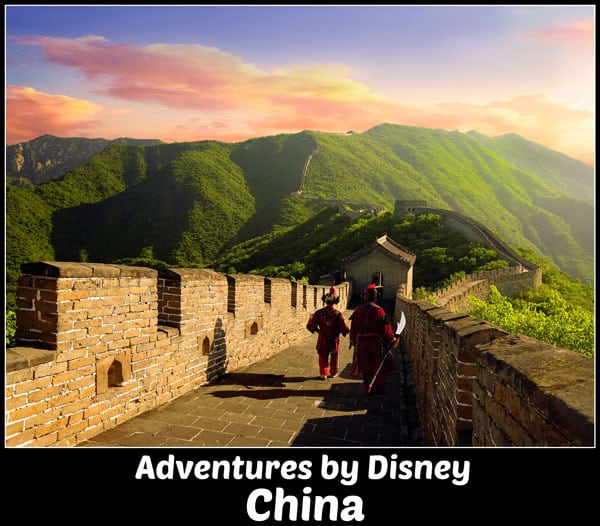 Beijing, Chendu, Guilin, Shanghai and Hong Kong – 12 Days/11 Nights
To truly experience China, you must immerse yourself in its history and spend time among its people. On this unforgettable trip, you'll walk atop the ancient Great Wall, get an up-close look at the famed terra cotta warriors of Xi'an, travel to the scenic gum drop mountains of Guilin, explore modern Shanghai and Hong Kong and learn centuries-old arts as you get to know this enchanted land.
Cairo, Aswan, Nile River Cruise, Luxor, Sharm El Sheikh
10 Nights / 9 Days
Take an epic Adventures by Disney vacation to Egypt, where you'll marvel at the gilded treasures of King Tutankhamun and the Great Pyramids at Giza, explore the sprawling capital of Cairo, visit magnificent destinations along the Nile River and bask on the beaches at Sharm El Sheikh along the Red Sea. You'll be awed by the storied history of the people, places and cultures of this ancient country.
Osaka, Kyoto, Takayama, Hakone, Tokyo – 11 Days/10 Nights
Discover a perfect blend of past meets present as you explore this island nation that is steeped in a culture dating back thousands of years, yet is also on the cutting edge of modern technology, fashion and trends. From an isolated village where time seems to stand still to the vibrant city of Tokyo where sacred shrines stand in the shadow of ultra-modern skyscrapers, you'll embrace the people and the customs of this proud country as you embark on an amazing Adventures by Disney family vacation to Japan.
Auckland, Waiheke Island, Rotorua, Christchurch, Greymouth, Franz Josef, Lake Wanaka, Queenstown | 12 Days / 11 Nights
Follow in the wake of the Māori people as you journey to this magnificent destination on the Adventures by Disney New Zealand vacation. A unique destination where pride of culture, pioneering spirit, respect for the land and sense of adventure form the very heart of the Kiwi people and the country they love.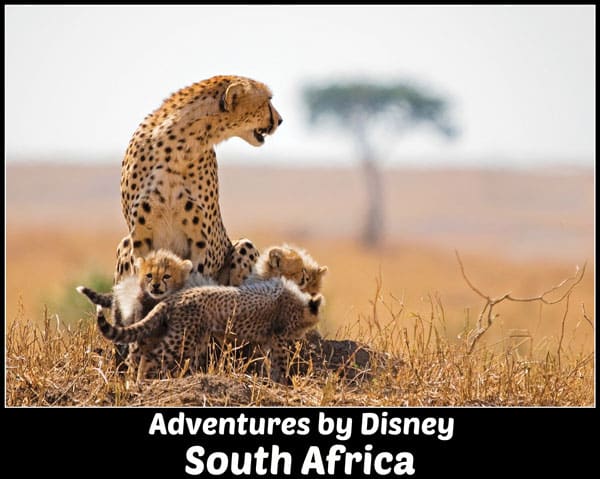 Cape Town, Knysna and Kapama Game Reserve – 10 Days/9 Nights
Safari to South Africa – From Zebras to elephants, lions to rhinos – and even penguins – you'll encounter one of the most diverse collection of wildlife on the planet. But you'll also get to know South Africa's cultured side with visits to a renowned winery, a world-class institute of culinary arts and a truly unique museum.
Vietnam, Laos & Cambodia – 12 Days/11 Nights
Jewels of Southeast Asia – Discover a land of ancient temples, peaceful villages and bustling modern cities—and experience three UNESCO World Heritage Sites (Hoi An, Luang Prabang and Angkor Wat)—as you get to know the people, customs, places and traditions of this diverse region.
Request a FREE, No-Obligation Quote from one of our travel agents. Our services are provided FREE of charge. You won't pay more when you book with us. Start planning your Adventures by Disney vacation today!
Newsletter
Stay informed of the latest special offers. Subscribe to the Magical Notifications weekly newsletter from our friends at The Mouse For Less.
NOTE: After subscribing, you will receive an e-mail asking you to confirm your subscription. This is a standard security feature. Follow the instructions in the confirmation e-mail to complete your subscription.