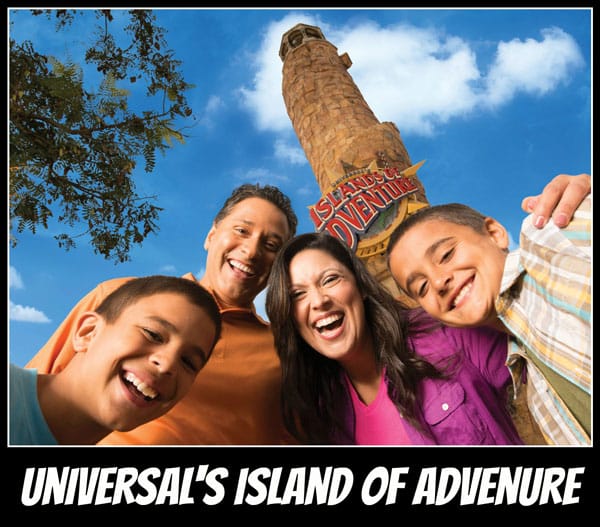 Live the AdventureSM of a Lifetime
Take an unforgettable journey as the world's most cutting edge rides, shows and interactive attractions bring your favorite stories, myths, cartoons, comic books and children's tales to life.
Experience innovative attractions that challenge all your senses, from high-speed roller coasters to thrilling 3-D rides. There's fun and excitement in store for every member of the family at Universal's Islands of Adventure™…it's the stuff legends are made of.
Universal's Islands of Adventure Attractions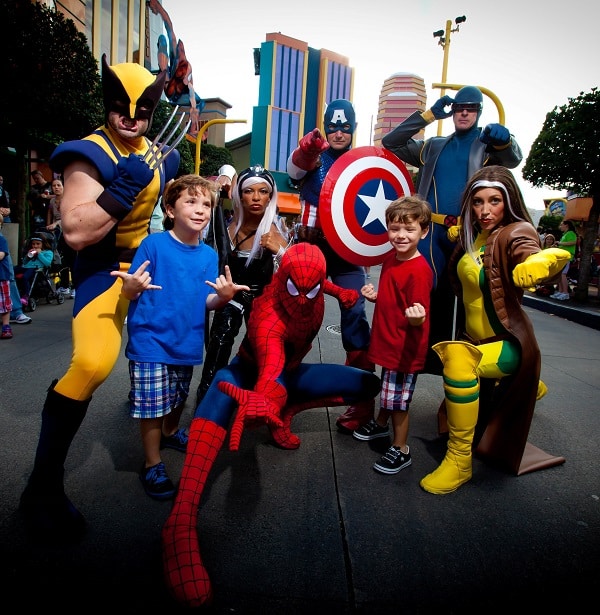 Enter a gleaming comic book city where the world's greatest Super Heroes pit themselves against the world's most diabolical Super Villains in the ultimate battle of good versus evil.
The Amazing Adventures of Spider-Man® – Don your 3-D Spider-Vision glasses for an eye-popping, pulse-pounding, first-of-its-kind, high-tech 3-D thrill ride.
The Incredible Hulk Coaster® – Experience a raging, rollercoaster rampage as you transform into the Incredible Hulk. You'll feel the surge of pure energy when you get blasted through the slingshot gamma ray booster and go from zero to 40 miles per hour in two seconds! Must be 54" or taller
Doctor Doom's Fearfall® – Doctor Doom's diabolical new device rockets you 150 feet into the air — then pushes you back down faster than gravity!
Storm Force Accelatron® – Ride with Storm as she faces Magneto.
Meet the Marvel Super Heroes! – Catch your favorite heroes patrolling the island.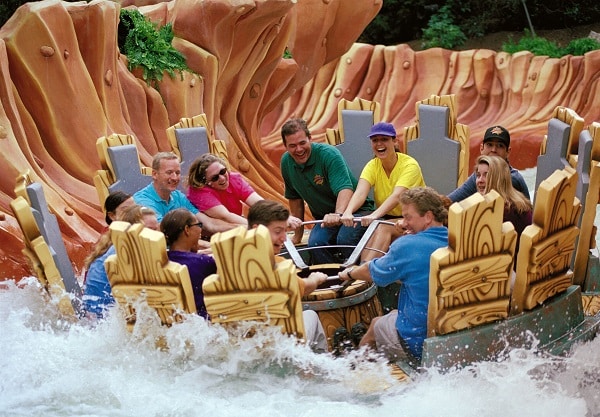 Splash through the panels of your favorite cartoons and comic strips on the wild and wacky water rides of Toon Lagoon at Universal's Islands of Adventure ™. The Sunday Funnies were never this much fun!
Dudley Do-Right's Ripsaw Falls® – Hop in a log and hang on in this wild and wet flume ride.
Popeye & Bluto's Bilge-Rat Barges® – Better eat yer spinach! Set sail for uncharted hilarity as you help Popeye® rescue Olive Oyl™ from the clutches of that blowhard Bluto™ on this wet ride. You'll brave white-water rapids in this churning, splashing raft ride that'll make you wish you'd brought your spinach… and a towel.
Me Ship, The OliveSM – Kids will have an ocean of fun exploring Popeye's ship with three levels of interactive fun.
King's Row™ & Comic Strip Lane! – Meet your favorite stars in person.
Experience the real Jurassic Park, where dinosaurs have been brought back to co-exist with man for the first time anywhere. At Universal's Islands of Adventure™ it's an adventure 65 million years in the making!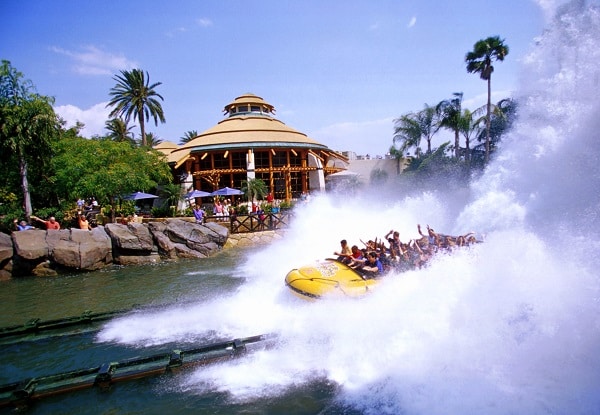 Jurassic Park® River Adventure – It's lunchtime… and you're on the menu! Take an unforgettable river raft ride, and see dinosaurs in their natural habitats. But be careful! The fences are down, the Raptors have broken loose, and the only escape from the terrifying jaws of a hungry T-rex is an 85-foot plunge in total darkness!
Jurassic World VelociCoaster – Jurassic World VelociCoaster Brings to Life the Edge-of-Your-Seat Excitement of Universal Pictures and Amblin Entertainment's Epic Film Franchise in an Extreme Roller Coaster Experience.
Accelerate through two pulse-pounding launches, the fastest reaching 70 mph in 2.4 seconds
Encounter a one-of-a-kind, 360-degree barrel roll right above the Islands of Adventure lagoon
Experience a zero-gravity inverted stall that will send riders upside down across 100 feet of track in a jaw-dropping maneuver that is the first of its kind
Go airborne during the towering "Top Hat," which propels riders 155 feet in the air and then immediately into an 80-degree drop – Universal's steepest drop yet
Brace for a total of 12 heart-pounding seconds of airtime – the thrilling sensation of weightlessness riders feel when they're lifted from their seats – throughout the entire adventure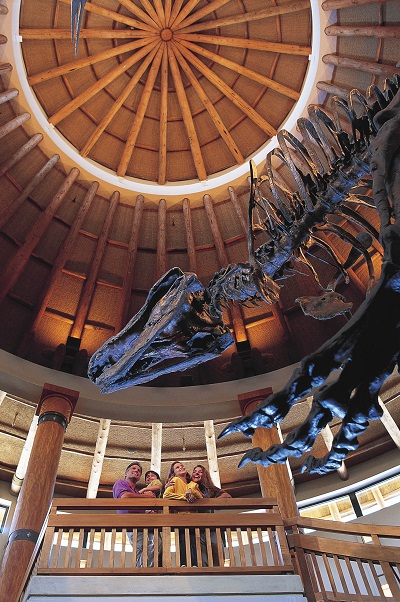 Jurassic Park Discovery Center® – Learn all about dinosaurs, watch raptor egg hatching, play games, and more in this hands-on interactive area.
Pteranodon Flyers® – Soar through the air over Camp Jurassic.
Velociraptor Encounter – Daring guests can approach the nearly 9-foot-tall wild velociraptor for a photo. The encounter is located between Camp Jurassic and the Jurassic Park Discovery Center.
Camp Jurassic® – Youngsters can explore secret caves and a mysterious amber mine, clamber through dinosaur capture-nets, play on a variety of themed slides, navigate suspension bridges, make the ground rumble as they pound down on thunder lizard trail, or join in a water-cannon fight in the containment paddocks.
Skull Island: Reign of Kong ™ – (3D) Enter the ruins of a primal realm and journey into the dark heart of an island filled with untold dangers. Vicious, ancient predators and unspeakable monstrosities rip into your crew and swarm from every side. Then, in an act of sheer ferocity—or monstrous bravery—King Kong charges between you and certain doom with an earthshaking fury. With each thundering roar and each chest-pounding thud, one colossal truth comes clear. This is his home, his kingdom. Only he reigns. Must be 36" or taller.
The Wizarding World of Harry Potter™
At Universal's Islands of Adventure™ you can explore the mysteries of Hogwarts™ castle, visit the shops of Hogsmeade™ and experience pulse-pounding rides and attractions that transport you into a world of magical thrills and excitement.
Here you can pass through the towering Hogwarts™ castle gates and explore the familiar passageways, classrooms, and corridors. Visit the shops of Hogsmeade™ and sample fare from the wizarding world's best-known establishments, including the Three Broomsticks™ and the Hog's Head. Plus experience pulse-pounding rides including Hagrids Magical Creatures Motorbike Adventure, Flight of the Hippogriff™, and Harry Potter and the Forbidden Journey™, a state-of-the-art attraction that brings the magic, characters, and stories of Harry Potter to life in ways never before imagined.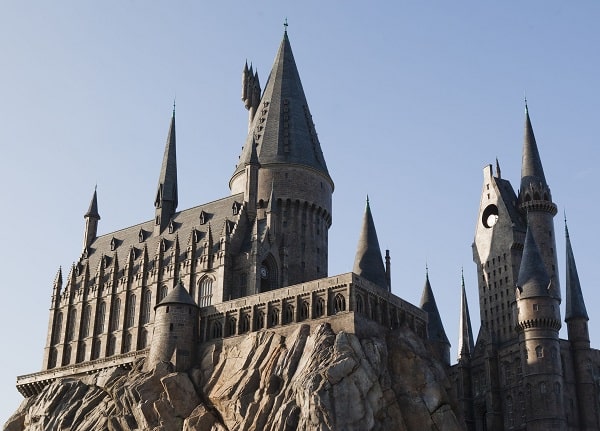 Hagrids Magical Creatures Motorbike Adventure (Now Open) – On Hagrid's Magical Creatures Motorbike Adventure, you'll join Hagrid's Care of Magical Creatures class and fly deep into the Forbidden Forest aboard magical motorbikes. Once there, you'll brave the mysteries and thrills beyond the grounds of Hogwarts castle to find some of the wizarding world's rarest magical creatures – including Cornish pixies, Centaurs, Fluffy, the three-headed dog, Blast-Ended Skrewts, which have never been featured in the films, and more.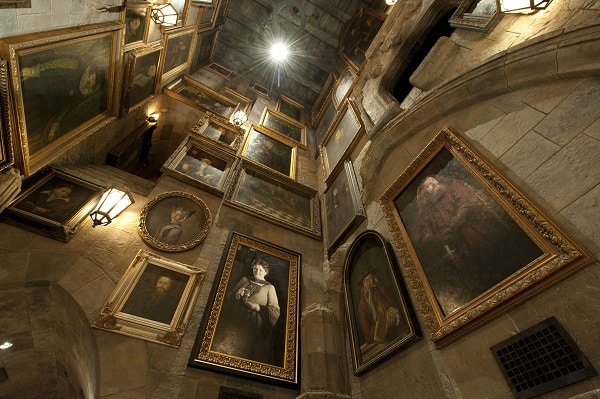 Harry Potter and the Forbidden Journey™ – Make your way through the classrooms and corridors of Hogwarts™. Then soar above the castle grounds on a groundbreaking new ride that lets you join Harry Potter™ and his friends on an unforgettably thrilling adventure.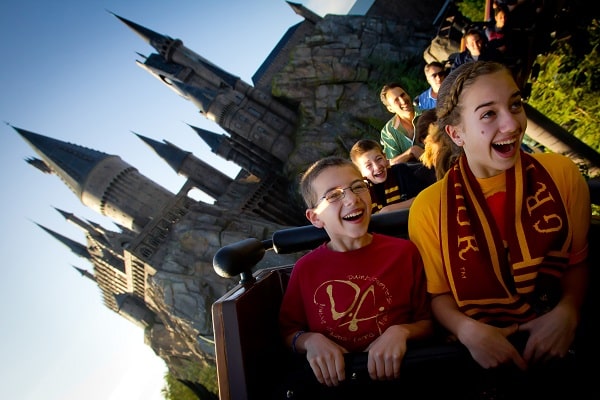 Flight of the Hippogriff™ – Learn the proper way to approach a Hippogriff before you take off on a family-friendly coaster that spirals and dives around the pumpkin patch, and swoops past Hagrid's hut.
Hogwarts™ Express* – Guests with a Park-to-Park admission ticket can pass through the brick wall onto Platform 9 ¾™, board the train at King's Cross Station in Universal Studios Florida®, and travel to and from Hogsmeade™ Station in Universal's Islands of Adventure®, enjoying a different experience each way.
*Additional restrictions may apply.
Explore an ageless land of ancient myths and epic legends. From a castle guarded by warring dragons to a battle of titans beneath the sea, heart-pounding adventure awaits around every corner.
Poseidon's Fury® – Tour the remains of the ancient temple of Poseidon, but be warned: if you go too far, you may never come out!
The Mystic Fountain – Make a wish at this magical fountain in Sindbad's Village.
Islands of Adventure Seuss Landing
The only place where all of Dr. Seuss' whimsical children's tales come to life before your eyes! At Universal's Islands of Adventure It's a treat for all of your senses…especially your sense of humor!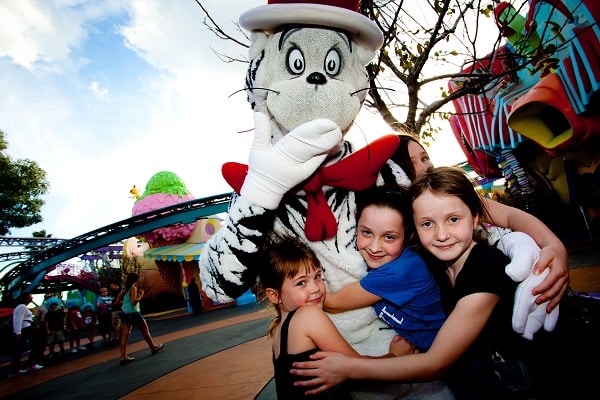 The Cat in the Hat™ – Go for a spin with The Cat In The Hat! Ride your couch through the pages of the famous children's book and meet the world's most mischievous cat. You'll spin and swerve this way and that as that mischievous cat and his friends Thing One™ and Thing Two™ almost bring down the house. You'd better hope things calm down before Mom comes home!
Caro-Seuss-el™ – Merrily go 'round and 'round with a menagerie of colorful Seussian creatures.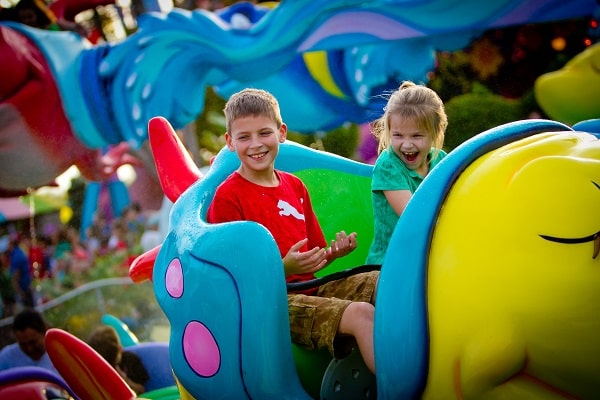 One Fish, Two Fish, Red Fish, Blue Fish™ – Steer your fish through an obstacle course of fountains that squirt in time to a musical rhyme.
If I Ran The Zoo™ – You'll find the strangest creatures in this interactive play area for kids of all ages.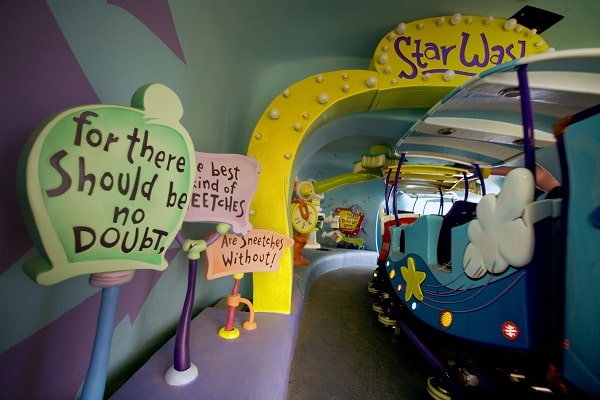 The High in the Sky Seuss Trolley Train Ride!™ – A high flying ride through Dr. Seuss' imagination.
Dining Options at Universal's Islands of Adventure
Port of Entry Dining Areas
Confisco Grille® – Sandwiches, Burgers and Salads
Hungry for a taste of adventure? Satisfy your appetite at Confisco Grille®, where you'll find an array of dishes from around the world including Grilled Sandwiches and Burgers, Soup, Salads, Fajitas, Pasta, and a Full Bar.
Hours: Breakfast and Lunch daily
Service Type: Full Service
Croissant Moon Bakery® – Deli Sandwiches, Panini's, Freshly Baked Pastries
The moon may not be full, but your belly will be after a stop at the Croissant Moon Bakery®. Enjoy savory Deli Sandwiches, Panini's, Freshly Baked Pastries, and Cheesecakes. A great breakfast stop before your day's journeys!
Hours: Breakfast, Lunch and Dinner daily
Service Type: Counter Service
Cinnabon® – Cinnabon® Classic Cinnamon Rolls, Caramel Pecanbon® Rolls, and Cinnabon Stix®
Starbucks – Specialty coffees, cappuccino and pastries
Service Type: Counter service
Seuss Landing Dining Areas
Circus McGurkus Cafe Stoo-pendous™ – Fried Chicken, Spaghetti, Pizza
Enter the big top of the Circus McGurkus where strange creatures perform and acrobats twirl high overhead. Kids especially will love the menu which features Fried Chicken, Spaghetti, Pizza, Cheeseburgers, and Chicken Caesar Salad.
Hours: Lunch and Dinner daily
Service Type: Counter Service
Green Eggs and Ham™ Cafe – open seasonally
"Say! I like Green Eggs and Ham! I do! I like them, Sam I Am!" You'll enjoy these tasty Green Eggs and Ham Sandwiches, Hamburgers and Cheeseburgers as well! Just look for the big, green, ham-shaped building with the giant fork on top.
Hours: Open seasonally – please check park map
Service Type: Walk-Up Window
Hop On Pop™ Ice Cream Shop – Ice Cream
It's just the thing to cool you off on a warm, sunny day. Grab your Pop and make a stop at the Hop on Pop Ice Cream Shop for Ice Cream Sundaes, a Sundae on a Stick, Waffle Cones, and Root Beer Floats.
Hours: Open seasonally – please check park map
Service Type: Walk-Up Window
Moose Juice, Goose Juice – Juice and Frozen Juice
Rest assured neither moose nor goose are among the secret ingredients of these sweets, treats, and drinks. Here you can enjoy Juice & Frozen Juice, Fresh Fruit Cups, Churros, Pretzels, and Cookies.
Hours: 11:00am to Park Close daily
Service Type: Walk-Up Window
The Lost Continent Dining Areas
Mythos Restaurant® – Sandwiches, Pizza, Pasta, and Salads
Dine on the food of the titans at Mythos Restaurant®, named the World's Best Theme Park Restaurant the last six years in a row. Enjoy award-winning contemporary cuisine including Sandwiches, Seafood, Pizza, Pasta, and Salads.
Hours: Lunch daily
Service Type: Full Service
Reservations: Online Dining Reservations / Phone Dining Reservations
Doc Sugrue's – Beef, Chicken & Vegetarian Kebabs, Greek Salads and Snacks
Next to the Mystic Fountain, you'll find exotic cuisine fit for sultans and kings. Dine on Beef, Chicken or Vegetarian Kebabs and Greek Salads. There's also Hummus, Greek yogurt, Fruit Cups, Pretzels, and Churros. And subdue that adventurer's thirst at this Coke® Freestyle station.
Hours: 9:00 am to one hour before park close daily
Service Type: Walk-Up Window
Fire Eater's Grill – Gyros, Chicken Stingers, Hot Dogs and Salads
It's an inferno of flavor! This popular food merchant in Sindbad's Bazaar is known throughout the land for his Grilled Gyros, Fiery Chicken Stingers, Chicken Fingers, Hot Dogs, and Salads.
Hours: 11:00am to Park Close daily
Service Type: Walk-Up Window
Jurassic Park Dining Areas
Pizza Predattoria® – Fresh Baked Pizzas, Meatball Subs and Chicken Caesar Salads
The dinosaurs had to wait 65 million years to taste pizza this good, but you don't have to. Jurassic Park's own Italian eatery serves up Fresh Baked Pizzas, Meatball Subs, Chicken Caesar Salads and more.
Service Type: Walk-Up Window
Dining Hours: Lunch and Dinner daily
The Burger Digs® – Burgers
This is where Jurassic Park's staff paleontologists take a break from unearthing fossils and dig in to mouth-watering Burgers and Garden Burgers, Chicken Sandwiches, Chicken Tenders and ice cold drinks.
Service Type: Counter
Dining Hours: Lunch and Dinner daily
Thunder Falls Terrace® – Rotisserie Chicken, Smoked Turkey Legs, Soups and Salads
Now these are some bones you can really sink your teeth into. You'll be glad you're a meat eater when you catch the aroma of sizzling BBQ Ribs, Wraps, Rotisserie Chicken, Smoked Turkey Legs, Soup and Salads. Gluten Free Options (GF).
Service Type: Counter
Dining Hours: Lunch and Dinner daily
The Watering HoleSM – Hot Dogs, Wings, Beverages
You never know who you'll run into at The Watering Hole, from lounge lizards to hungry creatures seeking their next munchy snack. Here you'll find Hot Dogs, Wings, Chili, Nachos, Beer, Wine, Cocktails and Frozen Beverages.
Service Type: Walk-Up Window
Dining Hours: Lunch and Dinner daily
The Wizarding World of Harry Potter Dining Areas
Three Broomsticks – Fish and chips, shepherd's pie, Cornish pasty, turkey legs and fresh vegetables
Children's Menu: chicken, macaroni cheese, fish and chips, and chicken fingers, each served with grapes and applesauce. Dessert choices include apple pie, strawberry and peanut-butter ice-cream, and chocolate trifle.
This rustic tavern is where visitors to Hogsmeade™ come to dine on hearty fare. The restaurant serves the "Great Feast Platter," fish and chips, shepherd's pie, soup, salads, pumpkin juice and Butterbeer™, plus tasty desserts including apple pie and chocolate trifle. Gluten Free Options (GF).
Service Type: Buffeteria
Dining Hours: Lunch and Dinner daily (Breakfast on Reserved Basis)
Hog's Head – Burgers
At the rear of the Three Broomstick tavern is the Hog's Head pub. On the wall behind the bar is a large stuffed hog's head which periodically snarls at guests. The family can enjoy Harry Potter™ favorites including Butterbeer™, pumpkin juice and other beverages while adults trade stories and sample the pub's selection of domestic and imported beers, specialty drinks, wine, spirits and mixed drinks.
Service Type: Counter
Comic Strip Cafe – Fried Chicken, Fish & Chips and Hot Dogs
All your favorite comic strip characters line the walls of the Comic Strip Cafe®, a fun cafeteria-style food court where you have your choice of Fried Chicken, Fish & Chips, Hot Dogs, Burgers, and even Asian & Italian Dishes.
Hours: 11:00am to half-hour before Park Close daily
Service Type: Counter Service
Cathy's Ice Cream – Ben & Jerry's Ice Cream
Better think twice if you want to fit into that new swimsuit––but, just like Cathy Guisewite's beloved comic character Cathy––sometimes you just can't resist! Enjoy Sundaes, Shakes and Waffle Cones featuring Ben & Jerry's Ice Cream.
Hours: 11:00am to half-hour before Park Close daily
Service Type: Walk-Up Window
Blondie's: Home of the Dagwood – Sandwiches
Nothing tastes better than a gravity-defying sandwich stacked with fresh meats, cheeses, vegetables and dressings. That's what you get at Blondie's deli featuring made-to-order Deli Subs and Sandwiches including the famous, piled-high "Dagwood."
Hours: Lunch and Dinner daily
Service Type: Counter Service
Wimpy's – open seasonally
Take the advice of hamburger connoisseur extraordinaire Wimpy and plan your lunch… and snacks… and dinner… around his doubly delicious Double Cheeseburgers, Chicken Fingers, Chicken Wraps, Chili Dogs and Fries.
Hours: Lunch and Dinner daily. (open seasonally – please check Park Map)
Service Type: Walk-Up Window
Marvel Super Hero Island Dining Areas
Cafe 4 ™ – Pizza, Subs, Salads
On the ground floor of the Baxter Building––headquarters and laboratory of the Fantastic Four––you'll find a convenient Italian eatery serving Pizza, Spaghetti & Meatballs, Fettuccini, Meatball Subs, and Chicken Caesar Salads. Tell your hunger, "It's clobberin' time!"
Hours: 11:00 am to Park Close Daily
Service Type: Counter Service
Captain America Diner® – Cheeseburgers, Chicken Sandwiches and Chicken Fingers
This is the place where heroes hang out, and you'll see them all over the walls of this star spangled diner. Enjoy an All-American menu of Cheeseburgers, Chicken Sandwiches, Chicken Fingers, and Crispy Chicken Salads.
Hours: 11:00 am to Park Close Daily – open seasonally
Service Type: Counter Service