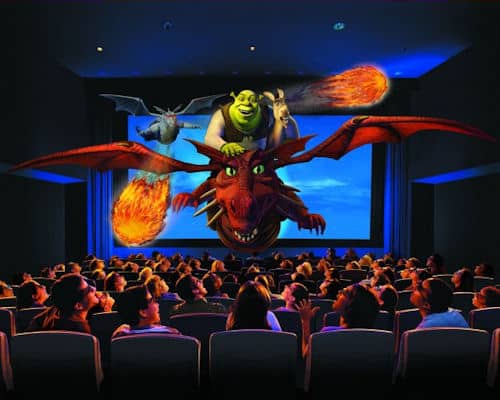 Universal Studios Florida is one of two amazing theme parks at Universal Orlando Resort — the only Orlando destination where you are not just entertained; you
Overview
Universal Studios Florida features cutting-edge attractions – based on pop-culture icons, Hollywood blockbuster films and hit television shows – that transport visitors into a highly imaginative world where they can leap through the screen and become the star.
Opened in 1990
Size: 107 acres
New Additions at Universal Studios Florida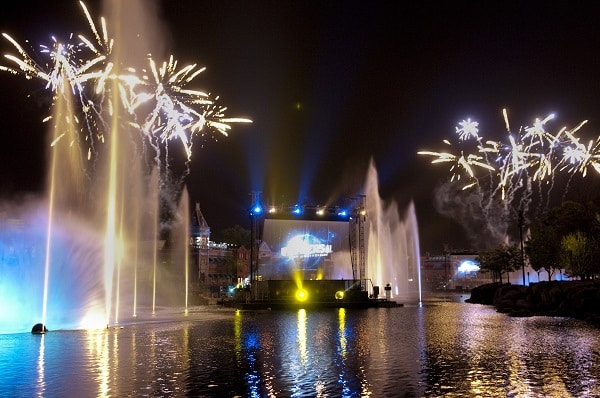 The Wizarding World of Harry Potter – Diagon Alley
The Wizarding World of Harry Potter – Diagon Alley includes incredible shops with windows full of magical surprises, authentic food and beverages, a towering dragon that breathes fire and Harry Potter and the Escape from Gringotts, a new attraction unlike any other that takes guests on a mind-blowing ride through the Gringotts vaults. Guests can also board the Hogwarts Express and enjoy an incredible journey as they travel to The Wizarding World of Harry Potter – Hogsmeade, located next door at Islands of Adventure.
TRANSFORMERS: The Ride-3D
Guests are recruited for a high-tech, good versus evil battle in which they must save Planet Earth. They join iconic film characters Optimus Prime and the Autobots as they fight Megatron and the evil Decepticons
Springfield
This expansive area, anchored by The Simpsons Ride, allows guests to enter the world of The Simpsons like never before. The area features iconic locations from the show like Duff Brewery, Moe's Tavern, Krusty Burger, the new outdoor attraction Kang & Kodos' Twirl 'n' Hurl, and more.
Despicable Me Minion Mayhem
Guests undergo "Minion training" where they'll find themselves on a wildly hysterical journey with Gru, Margo, Edith, Agnes and the mischievous Minions.
Universal's Cinematic Spectacular — 100 Years of Movie Memories
Narrated by Academy Award-winner Morgan Freeman, Universal's Cinematic Spectacular is a nighttime show that celebrates the most powerful and emotional moments from Universal Pictures' most iconic films — all on cutting-edge waterfall screens within the Universal Studios lagoon and surrounded by colorful fountains and pyrotechnics.
Universal's Superstar Parade
This daily parade gives guests the opportunity to sing and dance with some of their favorite characters, including Nickelodeon's SpongeBob SquarePants and Dora & Diego, the Minions from Despicable Me, and E.B. from the hit comedy, Hop.
Universal Studios Florida Annual Events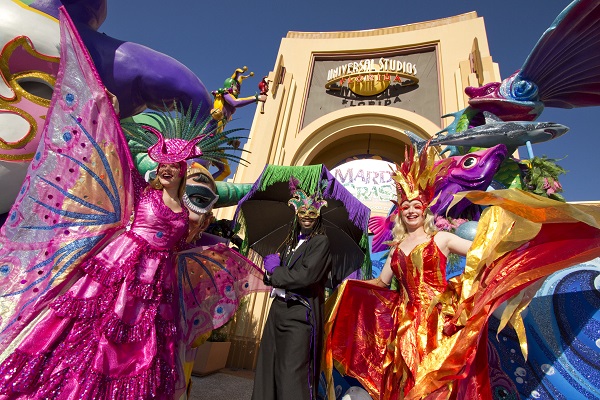 Mardi Gras at Universal Studios – February – April
Celebrate the spirit of New Orleans with an elaborate parade, hundreds of costumed characters, tons of souvenir beads, Cajun cuisine and live performances by top-name talent.
Rock The Universe – September
For one faith-filled weekend, guests have the opportunity to see live performances by some of the biggest names in Christian music.
Halloween Horror Nights — Select Nights September – October
At the nation's best and most intense Halloween event, guests confront extreme Halloween entertainment that cannot be experienced anywhere else
Macy's Holiday Parade – December
The streets come alive each holiday season with the magic of the Macy's Holiday Parade, featuring authentic balloons and floats from the Macy's Thanksgiving Day Parade in New York.
Universal Studios Florida Fun Facts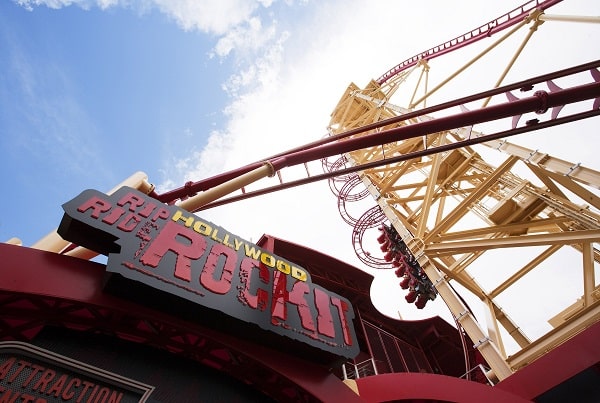 Many of the structures and facades in Universal Studios are modeled after sets from famous movies and television shows, including "Pretty Woman," and "The Godfather"
Hollywood Rip Ride Rockit features three world's first maneuvers – the Double Take (the world's largest non-inverted loop), the Treble Clef (track built in the shape of the musical symbol) and the Jump Cut (a spiraling negative-gravity move).
The music-based Treble Clef maneuver on Hollywood Rip Ride Rockit was first sketched out on a paper napkin.
There are 24 instantly recognizable Springfield characters – all voiced by the original actors – that appear in The Simpsons Ride.
Many of the Egyptian hieroglyphics decorating the walls throughout Revenge of the Mummy spell out real words and warnings to visitors.
Shrek 4-D marks the first time that a film's original cast and creative team have united to produce an attraction based on an animated film.
Dining at Universal Studios Florida
Features more than 10 dining locations, including:
Lombard's Seafood Grille
Menu options include fresh seafood, chowder, pastas and salads.
Finnegan's Bar and Grill
The menu includes American/Irish cuisine. Signature items include fish 'n chips, Guinness beef stew, and corned beef and cabbage.
Mel's Drive-In
Modeled after the famous restaurant in the classic film "American Graffiti," Mel's Drive-In features burgers, chicken, salads, milkshakes, and much more.
Request a Universal Orlando Resort Vacation Quote
Let's start planning your 2021 Universal Orlando Resort vacation!
Get a FREE, No-Obligation Quote from one of our travel consultants. Start planning your Universal Orlando Resort vacation today!