From the comfort of a Disney cruise, experience a relaxing voyage in and across the world's two largest oceans. Aboard your classically designed Disney ship, take a journey that echoes the grandeur of ocean crossings in the golden age of sea travel. Navigate through the Panama Canal, take a sweeping journey across the majestic Atlantic or experience the breathtaking beauty of the Pacific Coast while visiting unique ports of call along the way. Add exclusive Disney entertainment, signature service, fantastic dining and world-class recreation and you're bound to discover a vacation that holds incredible fun for the whole family.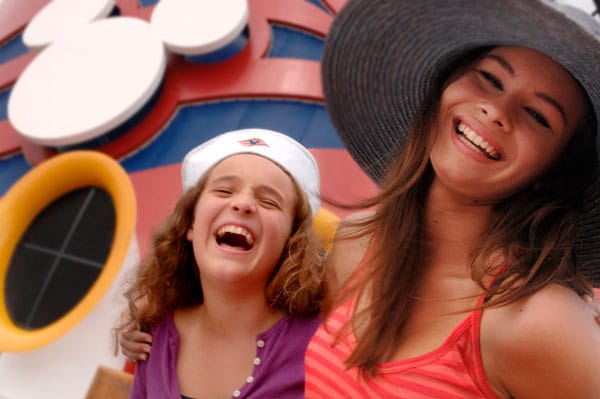 Panama Canal Cruises
Eastbound Panama Canal Cruise
Marvel at the epic engineering of the Panama Canal as you travel through the entire length of the canal from the Pacific to the Atlantic Ocean. On board the Disney Wonder® enjoy world-famous service and the most imaginative entertainment at sea, with special, separate spaces for cruisers of every age.
Ports of Call: Cabo San Lucas, Puerto Vallarta, Cartagena, George Town, Cozumel
Ship: Disney Wonder
2020 Sail Dates: November 6
Itinerary:
Friday – San Diego, CA
Saturday –
Sunday –
Monday –
Tuesday –
Wednesday –
Thursday –
Friday –
Saturday –
Sunday –
Monday –
Tuesday –
Wednesday –
Thursday –
Friday – Galveston, TX
Request a Free No Obligation Vacation Quote
Transatlantic Cruises
Eastbound Transatlantic Cruise
Westbound Transatlantic Cruise
Ports of Call: Plymouth, England; Ringaskiddy (Cork), Ireland; St. John's (Newfoundland), Canada
2020 Sail Dates: October 2
Ship: Disney Magic®
Itinerary:
Friday – Dover, England
Saturday –
Sunday –
Monday –
Tuesday –
Wednesday –
Thursday –
Friday –
Saturday –
Sunday –
Monday – New York, New York
Request a Free No Obligation Vacation Quote
5-Night Bermuda Cruise
Ports of Call: King's Wharf
2020 Sail Dates: October 12
Ship: Disney Magic®
Itinerary:
Monday – New York, NY
Tuesday –
Wednesday –
Thursday –
Friday –
Saturday – New York, NY
Request a Free No Obligation Vacation Quote
5-Night Bermuda Cruise
Ports of Call: King's Wharf
2020 Sail Dates: October  22
Ship: Disney Wonder®
Itinerary:
Thursday – New York, NY
Friday –
Saturday –
Sunday –
Monday –
Tuesday – New York, NY
Request a Free No Obligation Vacation Quote
5-Night Bermuda Cruise
Ports of Call: King's Wharf
2020 Sail Dates: October 27
Ship: Disney Wonder®
Itinerary:
Tuesday – New York, NY
Wednesday –
Thursday –
Friday –
Saturday –
Sunday – New York, NY